1970 Day by Day: Nov. 20

Nov. 20: Stage set for Huskers vs. Sooners
.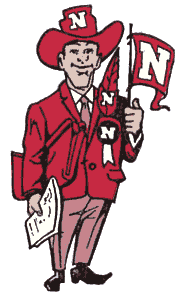 On the day before Nebraska's regular-season finale against Oklahoma, Husker linebacker Jerry Murtaugh and offensive tackle Bob Newton were named to the Football News All-America team.
The two were among 16 seniors about to make their final appearance at Memorial Stadium.
The sophomore class, however, was also drawing attention in the newspapers' buildup to the Huskers-Sooners clash. First-year players were major contributors on both squads, and exactly half of Oklahoma's starters listed for Saturday were sophs. Nebraska, however, would be without one of its top sophomores, defensive end Willie Harper (hip pointer).
Attention in Nebraska was also focused on two other Saturday games that were certain to affect bowl pairings and perhaps the Huskers' national championship chances as well: Michigan vs. Ohio State and Notre Dame vs. LSU.
---
SAVED SEARCHES
https://www.newspapers.com/search/#query=devaney&ymd=1970-11-21&p_place=NE
https://www.genealogybank.com/explore/newspapers/all/usa/nebraska?fname=devaney&lname=&fullname=&rgfromDate=&rgtoDate=&formDate=11%2F21%2F1970&formDateFlex=exact&dateType=date&kwinc=&kwexc=
CAN DROP INVISIBLE TEXT HERE
---
---
---