1970 Day by Day: Nov. 15

Nov. 15: Huskers accept Orange Bowl bid
.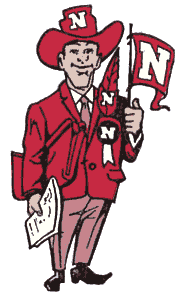 Nebraska on Sunday became the first team to lock down a major bowl berth as the Huskers voted to accept the offer extended the previous evening by the Orange Bowl. The opponent was yet to be determined.
Coach Bob Devaney said it was the Huskers' only offer, although more invitations might have been forthcoming had Nebraska waited another week.
"We would like to play the team we can gain the most from playing," Devaney said. After considering various possible pairings involving the Orange, Cotton and Sugar bowls, he said, it became clear that "it wouldn't have helped us to wait a week."
Invitations could not be made until a team had played its next-to-last regular-season game, and for most schools that was Nov. 21.
Devaney added that it was best "to get it settled an devote our full attention to the Oklahoma game."
Orange Bowl officials made no promises concerning Nebraska's Jan. 1 opponent, Devaney said. He mentioned Notre Dame, Louisiana State, Tennessee, Ole Miss and Air Force as possibilities.
---
SAVED SEARCHES
https://www.newspapers.com/search/#query=devaney&ymd=1970-11-16&p_place=NE
https://www.genealogybank.com/explore/newspapers/all/usa/nebraska?fname=devaney&lname=&fullname=&rgfromDate=&rgtoDate=&formDate=11%2F16%2F1970&formDateFlex=exact&dateType=date&kwinc=&kwexc=
CAN DROP INVISIBLE TEXT HERE