1970 Day by Day: Nov. 14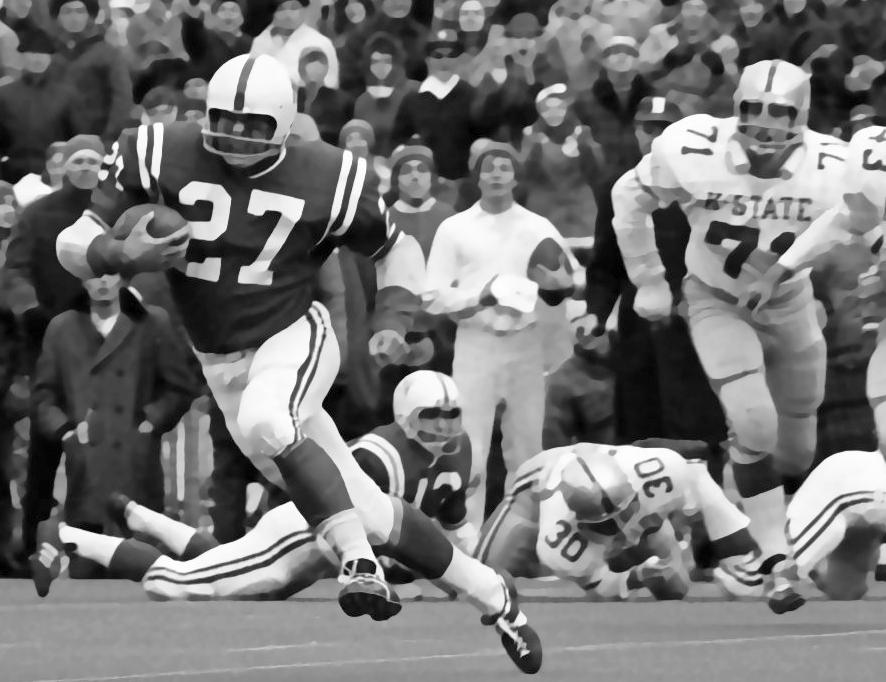 Joe Blahak picked off Lynn Dickey three times.

Nov. 14: Huskers skin 'Cats with 7 interceptions
.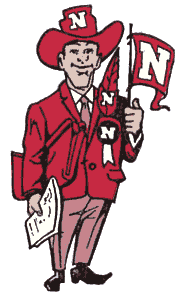 Nebraska had the Big Eight's top offense and Kansas State came to town with the best defense, but the Huskers quickly declawed the Wildcats and coasted to a 51-13 victory and clinched at least a tie for the league title.
The Orange Bowl extended an invitation to Nebraska after the game, but the Huskers made no immediate decision.
The obliteration of star quarterback Lynn Dickey and the 'Cats was stunning. Dickey hit 22 of 46 passes for 255 yards, but the Huskers intercepted a record seven aerials to derail the visitors.
Nebraska jumped to a 7-0 lead as Johnny Rodgers ran 30 yards for a touchdown on the first play after Jerry Murtaugh intercepted Dickey just after the game opened. It was 14-0 at the quarter and 21-7 at halftime. But the Huskers really exploded in the third quarter to open a 37-7 lead. During a 3:58 span, Nebraska ran up 27 points to jump from 24-7 to 51-7.
Joe Orduna scored four TDs for the Huskers, who ran their season record to 9-0-1 with a home game against Oklahoma remaining.
Joe Blahak had three of Nebraska's seven pass pickoffs. His 53-yard interception return late in the third quarter sparked the Huskers' 27-point burst. Fellow Columbus Scotus alum Bill Kosch had two interceptions.
Go to the game page for coverage, stats and highlights.
---
SAVED SEARCHES
https://www.newspapers.com/search/#query=devaney&ymd=1970-11-15&p_place=NE
https://www.genealogybank.com/explore/newspapers/all/usa/nebraska?fname=devaney&lname=&fullname=&rgfromDate=&rgtoDate=&formDate=11%2F15%2F1970&formDateFlex=exact&dateType=date&kwinc=&kwexc=
CAN DROP INVISIBLE TEXT HERE