1970 Day by Day: Jan. 4

Jan. 4: Another round of Bob vs. Ara
.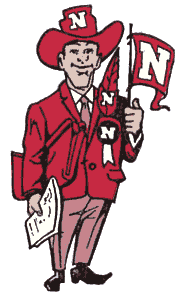 A second bonus day in Miami fell into the Cornhuskers' laps Monday as the blizzard in Nebraska again made the team's flight home a no-go. The ETA in Lincoln was now set for noontime Tuesday, but the big celebration that had been planned at the airport was called off on account of the weather.
Meanwhile, the war of words continued between coach Bob Devaney and his Notre Dame counterpart, Ara Parseghian.
Parseghian said Sunday that the Fighting Irish were worthy of the No. 1 ranking because they had "accepted a greater challenge" by playing top-ranked Texas in the Cotton Bowl.
Blunt in his retort Monday, Devaney said Parseghian was "full of B.S."
Devaney noted that when Nebraska accepted the Orange Bowl invitation on Nov. 15, Notre Dame was undefeated and ranked No. 1. The Huskers' hope, he said, was that the Fighting Irish would be Nebraska's bowl opponent.
"I called Parseghian to try to find out where they were going to play," Devaney said Monday, "but he couldn't tell me. He just didn't know at the time. … You can't say we were running away from the top team in the country."
Now, three days after the New Year's bowls, the suspense over the final Associated Press rankings was almost over. The poll was set for release Tuesday, and one team's claim to the 1970 national championship would be validated.
---
SAVED SEARCHES
https://www.newspapers.com/search/#query=devaney&ymd=1971-01-05&p_place=NE
https://www.genealogybank.com/explore/newspapers/all/usa/nebraska?fname=devaney&lname=&fullname=&rgfromDate=&rgtoDate=&formDate=01%2F05%2F1971&formDateFlex=exact&dateType=date&kwinc=&kwexc=
CAN DROP INVISIBLE TEXT HERE