1970 Day by Day: Jan. 3

Jan. 3: What about us, Parseghian asks
.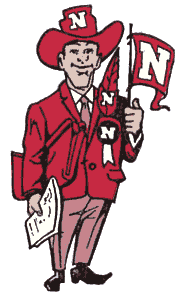 Life was good Sunday for the Huskers in Miami, even though it was far from ideal back home. A Midwest blizzard forced the postponement of their flight to Lincoln by a day, so an extra afternoon at the pool or the beach was theirs for the taking.
Meanwhile came word that the Football Writers Association of America had awarded the Grantland Rice Trophy to Nebraska as the most outstanding college football team of 1970. The five-member panel of former FWAA presidents gave four first-place votes to Nebraska and one to Notre Dame.
Results of the season's final Associated Press poll wouldn't be announced until Tuesday.
Coach Ara Parseghian made a case Sunday for his Fighting Irish, saying Notre Dame had played a tougher schedule than Nebraska and had "accepted a greater challenge" by playing top-ranked Texas in the Cotton Bowl.
"The automatic assumption that they should be No. 1 disturbs me," he said.
Alluding to Bob Devaney's remark Friday night that even the pope wouldn't vote Notre Dame No. 1, Parseghian said, "I'd rather have the voters make their decision without being influenced by the kind of statements Bob Devaney made. I thought the remark about the pope wasn't in the best of taste."
Parseghian's lobbying appeared to be too late to affect the AP voting, as Florida columnist Bill Bondurant wrote that the ballots had been due late Saturday afternoon. Bondurant said he voted Nebraska No. 1 even though Notre Dame had the most impressive performance of Friday's bowl teams. Bondurant's column: Part 1, Part 2
---
SAVED SEARCHES
https://www.newspapers.com/search/#query=devaney&ymd=1971-01-04&p_place=NE
https://www.genealogybank.com/explore/newspapers/all/usa/nebraska?fname=devaney&lname=&fullname=&rgfromDate=&rgtoDate=&formDate=01%2F04%2F1971&formDateFlex=exact&dateType=date&kwinc=&kwexc=
CAN DROP INVISIBLE TEXT HERE
---
---
---