1970 Day by Day: Jan. 2

Jan. 2: R&R in Miami on day after win
.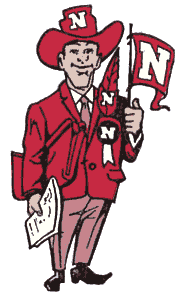 Saturday was a time for deep-sea fishing and poll-politicking as the Huskers rested up from their Orange Bowl win Friday and the ensuring celebration into the wee hours.
Coach Bob Devaney reiterated his case for a No. 1 ranking but said he was leery of Associated Press pollsters' sentiment for Notre Dame. The release of the AP poll was still three days away.
Devaney also looked ahead to the 1971 season: "We retain 11 regulars, six defensive and five offensive. … I think we'll have a lot of incentive again."
The team's scheduled final full day in Miami was capped by a Saturday night awards ceremony. Willie Harper and Jerry Tagge collected their MVP trophies. Tagge said he was accepting the hardware "on behalf of the Nebraska team" because "it's unfitting for one individual to receive an award like this."
In Lincoln, university and city leaders prepared a grand welcome for the Cornhuskers, scheduled to arrive Sunday afternoon at Lincoln Municipal Airport on an Eastern Airlines charter.
---
SAVED SEARCHES
https://www.newspapers.com/search/#query=devaney&ymd=1971-01-03&p_place=NE
https://www.genealogybank.com/explore/newspapers/all/usa/nebraska?fname=devaney&lname=&fullname=&rgfromDate=&rgtoDate=&formDate=01%2F03%2F1971&formDateFlex=exact&dateType=date&kwinc=&kwexc=
CAN DROP INVISIBLE TEXT HERE
---
---
---