1970 Day by Day: Dec. 9

Dec. 9: Another top honor for Murtaugh
.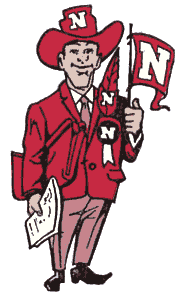 One day before the Huskers were to resume full practices, senior linebacker Jerry Murtaugh was named Big Eight defensive player of the year Wednesday by the Associated Press.
Murtaugh, who broke Nebraska's career and single-season records for tackles, edged out Colorado's Herb Orvis for the honor.
A half-dozen reporters from Louisiana were expected to be on hand for Thursday's practice. It was also shaping up as an important recruiting weekend, with several top prospects expected to visit as Nebraska began gearing up for its Orange Bowl fray with LSU.
The Huskers were scheduled to fly to Miami on Dec. 24.
NEWSPAPERS.COM ITEM GOES HERE
---
SAVED SEARCHES
https://www.newspapers.com/search/#query=devaney&ymd=1970-12-10&p_place=NE
https://www.genealogybank.com/explore/newspapers/all/usa/nebraska?fname=devaney&lname=&fullname=&rgfromDate=&rgtoDate=&formDate=12%2F10%2F1970&formDateFlex=exact&dateType=date&kwinc=&kwexc=
CAN DROP INVISIBLE TEXT HERE