1970 Day by Day: Dec. 8

Dec. 8: UPI crown goes to Texas
.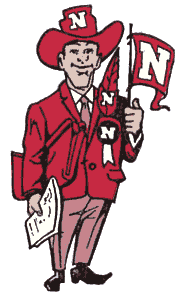 Texas ran away with the No. 1 spot in the final 1970 coaches poll released Tuesday, giving the Longhorns claim to at least a partial national championship.
Nebraska was a solid third in the UPI and AP polls behind the Longhorns and Ohio State. The Huskers collected two first-place votes in each poll.
The Huskers' Orange Bowl opponent, Louisiana State, climbed to fifth in AP and sixth in UPI after blowing out Ole Miss. LSU had been eighth in both polls.
There was now no doubt in the Nebraska camp what to hope for and work for: Upsets of Texas and Ohio State in the Cotton and Rose bowls, and a Husker victory in the Orange.
(Not until the 1974 season would the coaches conduct a post-bowl vote.)
Meanwhile Tuesday, Nebraska defensive tackle Dave Walline and offensive tackle Bob Newton were named to the 29-man North roster for the Senior Bowl, to be played Jan. 9 in Mobile, Ala.
---
SAVED SEARCHES
https://www.newspapers.com/search/#query=devaney&ymd=1970-12-09&p_place=NE
https://www.genealogybank.com/explore/newspapers/all/usa/nebraska?fname=devaney&lname=&fullname=&rgfromDate=&rgtoDate=&formDate=12%2F09%2F1970&formDateFlex=exact&dateType=date&kwinc=&kwexc=
CAN DROP INVISIBLE TEXT HERE
---
---
---