1970 Day by Day: Dec. 7

Dec. 7: LSU's rout brings smiles all around
.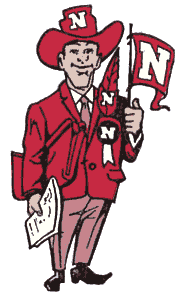 From both Nebraska's and the Orange Bowl's perspectives, LSU's emphatic punching of its ticket to Miami was a welcomed thing Monday.
Nebraska had itself an opponent that would be regarded as a tough assignment. LSU's 61-17 shredding of Ole Miss on Saturday night enhanced the credentials of a team known mainly for its defense — first nationally against the run and third in fewest points allowed. Yes, LSU had two losses, but they were by a grand total of five points to Notre Dame and Texas A&M. The Bayou Bengals were no slouches and were finishing strong. Beating them would be a feather in Nebraska's hat.
Before Saturday night's game in Baton Rouge, Orange Bowl brass cringed at the possibility of having to settle for damaged goods: either a three-loss LSU team or a two-loss Arkansas squad that had just been smashed 42-7 by Texas. Instead, they got a marquee matchup of conference champions.
Nobody knew at this point what would be riding on the prime-time showdown in Miami. But it was shaping up as a compelling matchup regardless of how the earlier New Year's bowls might play out.
---
SAVED SEARCHES
https://www.newspapers.com/search/#query=devaney&ymd=1970-12-08&p_place=NE
https://www.genealogybank.com/explore/newspapers/all/usa/nebraska?fname=devaney&lname=&fullname=&rgfromDate=&rgtoDate=&formDate=12%2F08%2F1970&formDateFlex=exact&dateType=date&kwinc=&kwexc=
CAN DROP INVISIBLE TEXT HERE
---
---
---