1970 Day by Day: Dec. 31

Dec. 31: Final practice for 1970 Huskers
.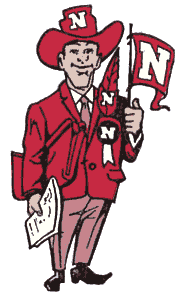 A brief afternoon drill Thursday in the Orange Bowl capped Nebraska's practices for Friday night's clash with LSU.
Earlier in the day, coaches Bob Devaney of Nebraska and Charlie McClendon of LSU spoke to the press one last time.
McClendon tried to soft-pedal his team's stellar defensive reputation: "Nobody else has stopped Nebraska's offense this year, and I don't see why we should think we can."
Devaney was asked how the Huskers' motivation might be affected if the earlier New Year's bowls didn't create an opening for a national championship for third-ranked Nebraska. "We have no control over those other games, and I don't think we can be disappointed if Texas and/or Ohio State win their games," he said. "What we've got to concentrate on is just beating LSU."
The Lincoln Journal's Don Forsythe predicted a 20-10 Nebraska win and victories by No. 1 Texas and No. 2 Ohio State. "The guess here is that the Cornhuskers will be able to run enough to keep the LSU defense guessing," he wrote. "If not it could be a long night for Nebraska."
In a column headlined "Orange Bowl Could Be Dullest Of All," Bill Bondurant of the Fort Lauderdale News predicted a 10-7 Husker loss: "When you think of the two playing, words like thud come to mind. … A scoreless game seems not a remote possibility." He also predicted easy wins for Texas and Ohio State.
---
SAVED SEARCHES
https://www.newspapers.com/search/#query=devaney&ymd=1971-01-01&p_place=NE
https://www.genealogybank.com/explore/newspapers/all/usa/nebraska?fname=devaney&lname=&fullname=&rgfromDate=&rgtoDate=&formDate=01%2F01%2F1971&formDateFlex=exact&dateType=date&kwinc=&kwexc=
CAN DROP INVISIBLE TEXT HERE