1970 Day by Day: Dec. 29

Dec. 29: Best practice yet, says Kiffin
.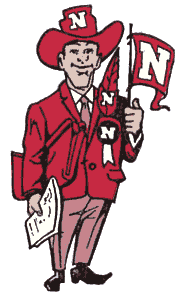 Defensive line coach Monte Kiffin described it as "the best practice we've had" after the Huskers went through a 90-minute session Tuesday afternoon in the Orange Bowl stadium.
Quarterback Jerry Tagge welcomed the move to artificial turf after five days on the grass field at Miami-Dade Junior College North. "I felt faster out there today," he said.
On hand to observe the practice were Miami Dolphins coach Don Shula and two assistants.
The Huskers' plan was to practice for Friday night's game twice more in the stadium: Wednesday night under the lights, and Thursday afternoon.
Before Tuesday's workout, gags and jokes flowed at a stag luncheon attended by Nebraska coach Bob Devaney and his LSU counterpart, Charlie McClendon. Also on hand was baseball's Joe Garagiola, who was on both the delivering and receiving end of one-liners.
---
SAVED SEARCHES
https://www.newspapers.com/search/#query=devaney&ymd=1970-12-30&p_place=NE
https://www.genealogybank.com/explore/newspapers/all/usa/nebraska?fname=devaney&lname=&fullname=&rgfromDate=&rgtoDate=&formDate=12%2F30%2F1970&formDateFlex=exact&dateType=date&kwinc=&kwexc=
CAN DROP INVISIBLE TEXT HERE