1970 Day by Day: Dec. 27

Dec. 27: Ingles and Blahak gimpy
.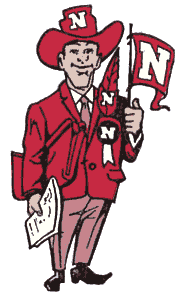 Leg issues kept senior receiver Guy Ingles and sophomore cornerback Joe Blahak from participating fully in Sunday's practice in Miami, but both were expected to be ready for Friday night's showdown against LSU in the Orange Bowl.
Woody Cox filled in for Ingles, and John Decker did likewise for Blahak.
Head coach Bob Devaney and offensive line coach Carl Selmer expressed worries about the team's game-readiness, saying it was a disadvantage to have finished the regular season two weeks earlier than LSU.
Devaney told the Miami Herald he wasn't sure how he'd handle the quarterbacking, but it was presumed Jerry Tagge would get the start over Van Brownson for a fourth consecutive time.
There would be one more practice Monday at Miami-Dade Junior College North, and then the Huskers were scheduled to shift to the Orange Bowl stadium and its PolyTurf surface Tuesday, Wednesday and Thursday.
Back in Omaha, the World-Herald's Wally Provost compared the statistics of Nebraska and Notre Dame in games against their three common opponents — USC, Missouri and Army. The Irish easily outgained the Huskers against those three teams but were held to just 227 yards against the soon-to-be fourth common foe, LSU. That number, Provost wrote, underscored "the severity of the challenge" posed by LSU's defense.
---