1970 Day by Day: Dec. 26

Dec. 26: Huskers do more scrimmaging
.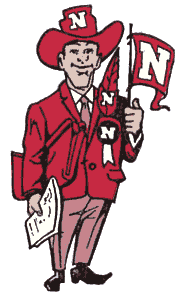 The Huskers' practice Saturday in Miami included scrimmaging for the second day in a row. The heavy contact work was a departure from coach Bob Devaney's usual routine.
It was also something that Charlie McClendon's LSU Tigers wouldn't be doing in Miami. The Bayou Bengals arrived in Florida on Saturday, and McClendon said the team's drills would involve no contact. Perhaps factoring into the two coaches' contrasting approaches was the fact that Nebraska's regular season had ended two weeks earlier than LSU's.
Devaney said Saturday's practice was an improvement over the first two days of drills in Miami. "I think they're starting to regain their physical conditioning after the vacation break we gave them," he said.
All-America offensive tackle Bob Newton was among a number of players doing weightlifting work at a YMCA after practice. "Some of us have been working out with weights all year," Newton said, "and I asked the coaches on our flight down here to find us a place where we could continue that program."
In Saturday's Omaha World-Herald, Howard Brantz offered up his bowl predictions, "made without guarantees and hoping the last three are wrong":
Nebraska 28, LSU 7.
Ohio State 28, Stanford 17.
Texas 21, Notre Dame 14.
Tennessee 28, Air Force 21.
In Lincoln, readers got a preview of LSU's exceptionally effective defense.
---
SAVED SEARCHES
https://www.newspapers.com/search/#query=devaney&ymd=1970-12-27&p_place=NE
https://www.genealogybank.com/explore/newspapers/all/usa/nebraska?fname=devaney&lname=&fullname=&rgfromDate=&rgtoDate=&formDate=12%2F27%2F1970&formDateFlex=exact&dateType=date&kwinc=&kwexc=
CAN DROP INVISIBLE TEXT HERE
---
---
---