1970 Day by Day: Dec. 25

Dec. 25: A scrimmage in the Florida heat
.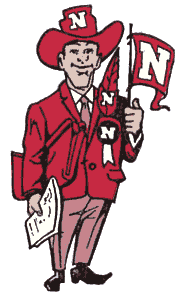 Coach Bob Devaney sent his Huskers through a two-hour scrimmage Friday, one week before the New Year's showdown with LSU.
Devaney had said earlier in the month that he didn't know how much full-contact work, if any, he would give the team in preparation for the Orange Bowl. On Friday he explained, "We just don't scrimmage during the season, but I thought they needed a touch of it to sharpen up a bit." It had been nearly five weeks since the regular-season finale against Oklahoma.
Offensive tackle Bob Newton said the 80-degree Christmas Day weather "didn't seem as bad as yesterday, so we must be getting used to the heat."
Back in Lincoln, newspaper readers were given a primer on the LSU offense and some of its key weapons, including tailback Art Cantrelle, receiver Andy Hamilton, and quarterbacks Buddy Lee and Bert Jones.
---
SAVED SEARCHES
https://www.newspapers.com/search/#query=devaney&ymd=1970-12-26&p_place=NE
https://www.genealogybank.com/explore/newspapers/all/usa/nebraska?fname=devaney&lname=&fullname=&rgfromDate=&rgtoDate=&formDate=12%2F26%2F1970&formDateFlex=exact&dateType=date&kwinc=&kwexc=
CAN DROP INVISIBLE TEXT HERE