1970 Day by Day: Dec. 24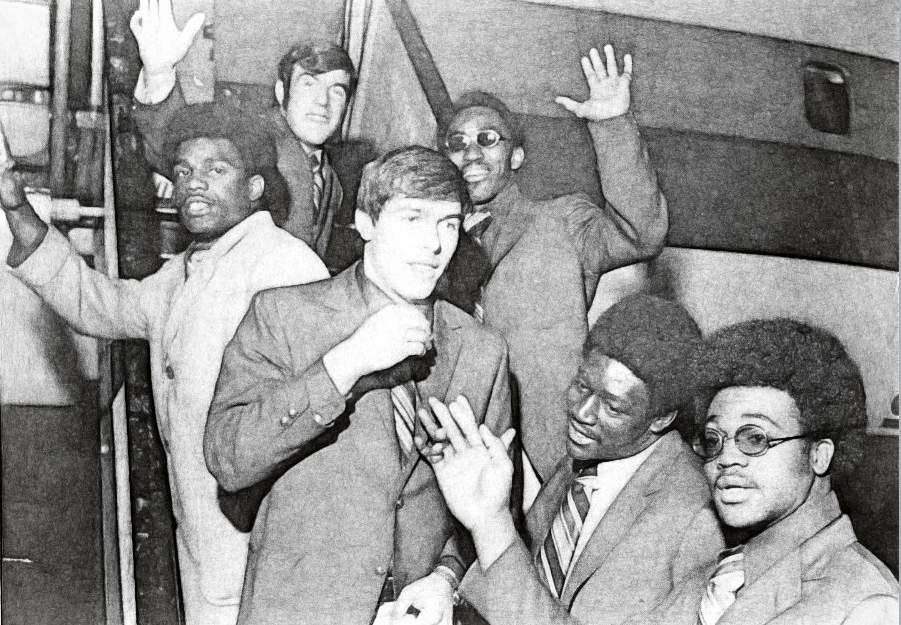 Boarding the plane in Lincon (from top to bottom): Ken Kontos, Johnny Rodgers, Ralph Powell, Doug Johnson, John Pitts and Willie Harper.

Dec. 24: Huskers arrive in Sunshine State
.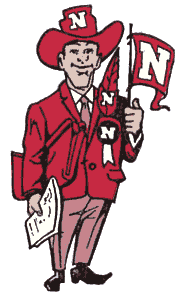 It was a whirlwind day for the Cornhuskers as they made the trip from frigid Lincoln to balmy Miami on the day before Christmas and then held their first Florida practice for the 1971 Orange Bowl.
Up before dawn, players and coaches boarded their plane in 14-degree weather and stepped out three hours later into 79-degree warmth. Welcoming the team were Orange Bowl queen Earleen Carey and other dignitaries.
Coach Bob Devaney said the heat dragged down a few players during the afternoon practice at Miami-Dade Junior College North, but he was confident everyone would soon acclimate.
As for what might be at stake come Jan. 1, quarterback Jerry Tagge discussed the longshot scenario that could see the third-ranked Huskers playing for all the marbles.
"Everybody's talking about Ohio State getting upset and Notre Dame beating Texas," Tagge said. "But they forget that we have to beat Louisiana State. And we're going to have our hands full. I've seen films of every LSU game, and they have a great secondary, a great front line, great linebacking — just a great defense."
Capping the Huskers' long day was an evening Christmas party put on by the Orange Bowl Committee. Nebraska sports information director Don Bryant played the Santa Claus role.
---
SAVED SEARCHES
https://www.newspapers.com/search/#query=devaney&ymd=1970-12-25&p_place=NE
https://www.genealogybank.com/explore/newspapers/all/usa/nebraska?fname=devaney&lname=&fullname=&rgfromDate=&rgtoDate=&formDate=12%2F25%2F1970&formDateFlex=exact&dateType=date&kwinc=&kwexc=
CAN DROP INVISIBLE TEXT HERE