1970 Day by Day: Dec. 22

Dec. 22: Underdog role welcomed in Louisiana
.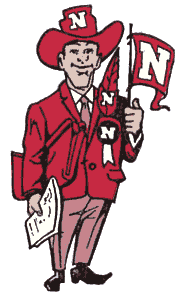 With both teams taking a pre-holiday break, Tuesday was a day for Louisiana columnists to weigh in on the Nebraska-LSU matchup in the Orange Bowl.
Bill McIntyre of the Shreveport Times said LSU's underdog status was a good thing and nothing new for the often-underestimated Tigers in big games. The Tigers' stingy defense and superior bowl record were among his reasons for optimism.
Meanwhile, Nebraska fans were adding their names to a telegram to be delivered to the Huskers in Miami the day of the game. About 30,000 had paid 15 cents each to sign thus far. Proceeds from the effort were to benefit Marshall and Wichita State, whose football programs were devastated by separate plane crashes during the 1970 season.
---
SAVED SEARCHES
https://www.newspapers.com/search/#query=devaney&ymd=1970-12-23&p_place=NE
https://www.genealogybank.com/explore/newspapers/all/usa/nebraska?fname=devaney&lname=&fullname=&rgfromDate=&rgtoDate=&formDate=12%2F23%2F1970&formDateFlex=exact&dateType=date&kwinc=&kwexc=
CAN DROP INVISIBLE TEXT HERE
---
---
---