1970 Day by Day: Dec. 21

Dec. 21: Little fanfare from Sports Illustrated
.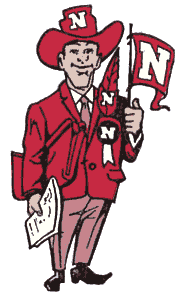 Sports Illustrated's Dec. 21 issue previewed the bowl games, and the Nebraska-LSU matchup was treated as little more than a sideshow by the U.S. sports world's most influential voice.
Unlike the Rose and Cotton bowls, the Orange "will not be endowed with major personalities," SI's Dan Jenkins wrote. He did acknowledge that upsets in the Rose and Cotton could make the Orange Bowl "the most vital of the day."
But that was an unlikely scenario, he wrote, closing with this: "The odds sternly indicate that three coaches who rarely lose — Royal, Hayes and Devaney — will find ways to win again." That would mean a Nebraska victory, but no chance for the Huskers to climb ahead of Woody Hayes' No. 2 Ohio State Buckeyes and Darrell Royal's No. 1 Texas Longhorns.
Jimmy "The Greek" Snyder, the news media's go-to oddsmaker, listed the Huskers as five-point favorites. He had Texas favored by six points over Notre Dame and Ohio State by 11 over Stanford.
Meanwhile, Nebraska's home attendance average of 67,213 ranked as fourth nationally in figures released Monday. The Big Ten's Ohio State, Michigan and Purdue occupied the top three spots.
---
SAVED SEARCHES
https://www.newspapers.com/search/#query=devaney&ymd=1970-12-22&p_place=NE
https://www.genealogybank.com/explore/newspapers/all/usa/nebraska?fname=devaney&lname=&fullname=&rgfromDate=&rgtoDate=&formDate=12%2F22%2F1970&formDateFlex=exact&dateType=date&kwinc=&kwexc=
The Orange Bowl would become the most vital of the day if Joe Theismann and Jim Plunkett were to win their games. Then, at nighttime, the growling Nebraska Cornhuskers would find themselves playing for No. 1 against LSU and all of those Tigers who are either called Tommy Casanova or some name you can't remember.
Unlike the big games earlier in the day, the Orange Bowl will not be endowed with major personalities. The coaches, Nebraska's Bob Devaney and LSU's Charlie McClendon, fall short of the colorful images of the Royals, Hayeses and Parseghians, and the players lack the stature of the Plunketts, Theismanns, Worsters and Tatums.
Both teams are relatively young. Their best performers will be returning next season, notably LSU's handsome all-round star, Casanova. He can do it all on offense or defense. Either as a runner or a defensive back, depending on the urgency of the moment, Casanova is exceptional, as evidenced by the job he did on Notre Dame's Tom Gatewood and by the two punts he returned for long touchdowns against Ole Miss.
The pride of LSU is its defense and not just Casanova. The Tigers have a strong front four, led by Ronnie Estay, and a vicious linebacker named Mike Anderson. LSU's defense might well be its best offense, for that's where most of the athletes are.
Nebraska has a more polished, dazzling attack, with breakaway runners Joe Orduna and Johnny Rodgers and the dual quarterbacks Jerry Tagge and Van Brownson. Nebraska plunges, reverses and throws, and only Texas outscored Nebraska on the season. But Devaney also has a tough defense, featuring Tackle Dave Walline. Among his claims to fame is that he put Missouri's Joe Moore out for the season. Nebraska has as much muscle and more imagination than LSU, probably enough to win, unless the Cornhuskers get careless around Tommy Casanova.
Like Theismann in Dallas and Plunkett in Pasadena, Casanova is the one player in Miami who figures to make the difference in a close game and who could make it a day of upsets all around.
But the odds sternly indicate that three coaches who rarely lose — Royal, Hayes and Devaney — will find ways to win again.
https://vault.si.com/.image/c_limit%2Ccs_srgb%2Cfl_progressive%2Ch_2000%2Cq_auto:good%2Cw_2000/MTY5MDk3NDQ1NzEwNTcxNDAy/43417—041—image.jpg
https://vault.si.com/vault/43417#&gid=ci0258c13b6000278a&pid=43417—041—image