1970 Day by Day: Dec. 20

Dec. 20: Sizing up the opposition
.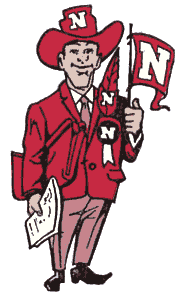 Sunday's Shreveport newspaper gave fans in Louisiana a healthy dose of info about the Nebraska squad that LSU would be facing in the Orange Bowl in 12 days.
Scroll down for columnist Bill McIntyre's synopsis of the Huskers (preceded by a brief stroll through Husker history) and an Associated Press recap of Nebraska's season.
In the Lincoln Journal Star, a statistical comparison indicated the Huskers had the upper hand on offense and the Bayou Bengals had the advantage on defense, including a national best 52.2 yards per game against the run. Nebraska owned the nation's No. 2 scoring average (37.2 points per game), while LSU was No. 3 in scoring defense (8.7 points per game).
---
SAVED SEARCHES
https://www.newspapers.com/search/#query=devaney&ymd=1970-12-21&p_place=NE
https://www.genealogybank.com/explore/newspapers/all/usa/nebraska?fname=devaney&lname=&fullname=&rgfromDate=&rgtoDate=&formDate=12%2F21%2F1970&formDateFlex=exact&dateType=date&kwinc=&kwexc=
CAN DROP INVISIBLE TEXT HERE