1970 Day by Day: Dec. 18

Dec. 18: Huskers, LSU start holiday break
.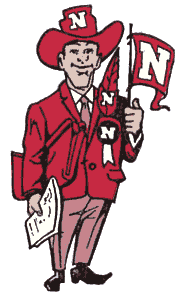 Two weeks before their Orange Bowl date, Nebraska and LSU wrapped up their on-campus practices Friday.
Players now had several days off before the teams' flights to Miami — Nebraska's on Dec. 24 and LSU's on Dec. 26.
The Huskers were ready for the extra day or two of Florida weather after being forced indoors for four of their eight bowl practices.
Nebraska's practice location in Florida depended on the outcome of Saturday and Sunday's NFL games. The Miami Dolphins' facility would be the site unless the Dolphins made the NFL playoffs, in which case the Huskers would set up camp at Miami-Dade Junior College North.
LSU practices were set to take place at the Miami Military Academy.
NEWSPAPERS.COM ITEM GOES HERE
---
SAVED SEARCHES
https://www.newspapers.com/search/#query=devaney&ymd=1970-12-19&p_place=NE
https://www.genealogybank.com/explore/newspapers/all/usa/nebraska?fname=devaney&lname=&fullname=&rgfromDate=&rgtoDate=&formDate=12%2F19%2F1970&formDateFlex=exact&dateType=date&kwinc=&kwexc=
CAN DROP INVISIBLE TEXT HERE