1970 Day by Day: Dec. 17

Dec. 17: A quandary over practice intensity
.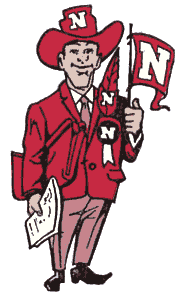 The Huskers on Thursday held their next-to-last Lincoln practice for their Orange Bowl game against LSU, and coach Bob Devaney said it was hard to decide how much heavy hitting, if any, to allow.
"You'd sort of like to have contact, but the kids are more injury-prone in this cooler weather," he said. "We've talked about it quite a bit. So far, we're tried to simulate it without actual tackling."
The Omaha World-Herald reported that offensive tackle Bob Newton was back at practice after a bout with the flu. Split end Guy Ingles, however, remained sidelined with a pulled leg muscle and wasn't expected to practice before the team's Christmas Eve flight to Florida.
---
SAVED SEARCHES
https://www.newspapers.com/search/#query=devaney&ymd=1970-12-18&p_place=NE
https://www.genealogybank.com/explore/newspapers/all/usa/nebraska?fname=devaney&lname=&fullname=&rgfromDate=&rgtoDate=&formDate=12%2F18%2F1970&formDateFlex=exact&dateType=date&kwinc=&kwexc=
CAN DROP INVISIBLE TEXT HERE