1970 Day by Day: Dec. 14

Dec. 14: Rodgers injures finger in practice
.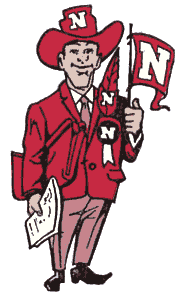 Better weather Monday allowed the Huskers to practice outdoors for the first time in their preparations for the Orange Bowl.
Sophomore flanker Johnny Rodgers suffered a dislocated finger while trying to catch a pass but was expected to return Tuesday.
Coach Bob Devaney said there were no big surprises in the staff's first look at LSU game films. "They're just as tough as we thought," he said.
In Baton Rouge, LSU held its first bowl practice Monday. The Tigers had taken a week off after their Dec. 5 regular-season finale against Ole Miss.
Meanwhile, the Football News announced Monday that it was naming Devaney college football's coach of the year.
---
SAVED SEARCHES
https://www.newspapers.com/search/#query=devaney&ymd=1970-12-15&p_place=NE
https://www.genealogybank.com/explore/newspapers/all/usa/nebraska?fname=devaney&lname=&fullname=&rgfromDate=&rgtoDate=&formDate=12%2F15%2F1970&formDateFlex=exact&dateType=date&kwinc=&kwexc=
CAN DROP INVISIBLE TEXT HERE
---
---
---