1970 Day by Day: Dec. 13

Dec. 13: A quick look ahead to 1971
.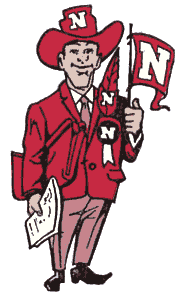 Nineteen days before the Orange Bowl, Sunday's sports pages in Nebraska were largely devoid of buildup for the game. College basketball was under way, and NFL playoff spots were being decided.
Down in Oklahoma, however, there was a look ahead to the 1971 Big Eight football race.
Columnist Bob Hurt used his own mathematical formula to declare Nebraska the favorite and Oklahoma a close runner-up. Hurt noted that Oklahoma would return more starters than any other conference team. But he acknowledged that his formula gave Nebraska no credit for its quality backups at several positions.
On the other hand, Oklahoma appeared ready to take a big step up on offense. "The Sooner offense, which will have only two graduation gaps, was just learning what the Wishbone T was all about at season's end," Hunt observed.
---
SAVED SEARCHES
https://www.newspapers.com/search/#query=devaney&ymd=1970-12-14&p_place=NE
https://www.genealogybank.com/explore/newspapers/all/usa/nebraska?fname=devaney&lname=&fullname=&rgfromDate=&rgtoDate=&formDate=12%2F14%2F1970&formDateFlex=exact&dateType=date&kwinc=&kwexc=
CAN DROP INVISIBLE TEXT HERE