1970 Day by Day: Aug. 30

Aug. 30: One week down, two to go
.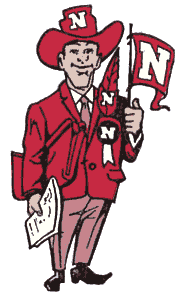 In a break from two-a-days, the Huskers held a single practice Sunday and installed the final batch of offensive plays for the Sept. 12 season opener against Wake Forest.
Coaches weren't finished evaluating the four reels of film from Saturday's scrimmage, so any lineup changes were yet to be announced. One exception was a plan to have Van Brownson share time with Jerry Tagge in the coming week at the No. 1 quarterback spot. Both junior quarterbacks had strong showings Saturday.
Junior I-back Jeff Kinney, who strained a hamstring in the early stages of the scrimmage, was in sweat clothes Sunday and limping noticeably. Bill Janssen's broken left arm was in a full cast, and the junior center was expected to be sidelined for six weeks.
After one full week of practices, Memorial Stadium's artificial surface was proving to be a hit, even in the summer heat. "The players really love it," coach Bob Devaney said. "It's sure-footed. They never worry about stepping in a hole."
---
SAVED SEARCHES
https://www.newspapers.com/search/#query=devaney&ymd=1970-08-24&p_place=NE
https://www.genealogybank.com/explore/newspapers/all/usa/nebraska?fname=devaney&lname=&fullname=&rgfromDate=&rgtoDate=&formDate=08%2F25%2F1970&formDateFlex=exact&dateType=date&kwinc=&kwexc=
CAN DROP INVISIBLE TEXT HERE
---
---
---