1918: War, influenza and football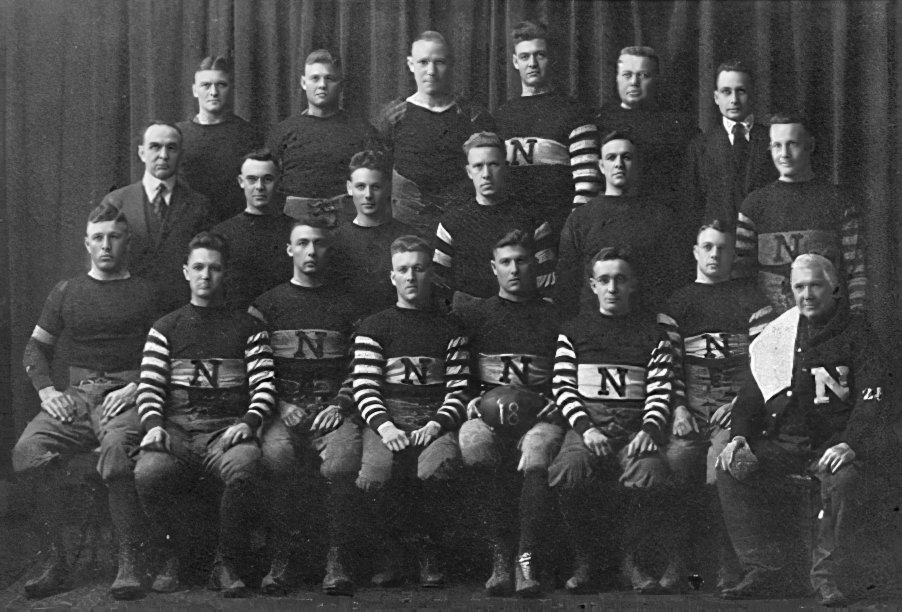 A timeline of the 1918 Nebraska Cornhuskers' season and the challenges caused by war and pandemic.
• Back: Cypreanson, Hoyt, Dana, M. Munn, Ross, Schissler.
• Middle: Kline, Jobes, Lantz, Reynolds, Dobson, Lanphere.
• Front: Lyman, W. Munn, Schellenberg, Swanson, Hubka, Howarth, Newman, Best.

Running a college football program during a major war is a challenge enough. Calls to military duty send rosters into constant flux. Sports tend to slip several notches down society's list of priorities.
Toss in the horrific Spanish flu pandemic and it's a wonder any games were played at all in 1918.
The 1918 Nebraska schedule originally consisted of this 10-game lineup. In a season of ever-changing circumstances and at least a dozen schedule adjustments, only two games would be played as originally billed. A third would happen only after twice being postponed.
It's safe to say coach William G. Kline and athletic director R.D. Scott more than earned their pay in 1918. What follows is a timeline of how the Huskers ultimately managed to play six games under the unprecedented conditions of the time.
---
---
---
---
---
---
---
---
---
---
---
---
---
---
---
---
---
---
---
---
---
---
---