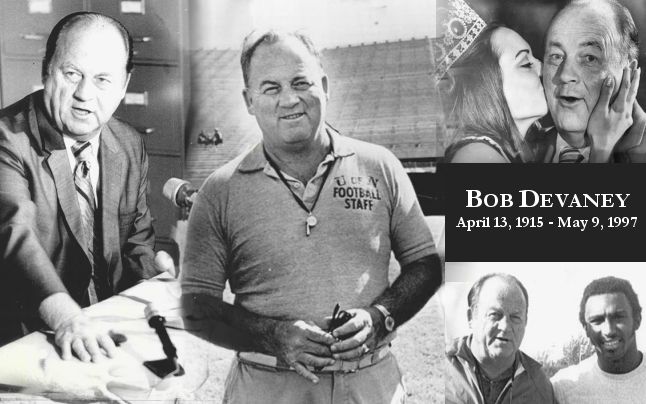 1997:
Fifteen years ago this week, Bob Devaney, the coach who resurrected Nebraska's bedraggled football program,
died at age 82
at a Lincoln retirement home. In addition to winning two national championships during an 11-season coaching tenure at NU, "The Bobfather" served as athletic director for more than 25 years.
This week in Husker history
The week of May 6-12, looking back in five-year intervals

«
1912:
Former Cornhusker halfback
John Bender
is named coach at Washington State. It's his second stint in Pullman during a 12-season college coaching career in which he would compile a 52-28-6 record at five schools: WSU, Haskell, St. Louis, Kansas State and Tennessee. |
1902 Minnesota game
1917:
Nebraska's and Notre Dame's hopes of becoming members of the
Western Conference
take a hit as Michigan decides to rejoin after a decade-long absence.
1992:
With a disappointing year in the NFL under his belt,
Bruce Pickens
learns that pro football is a job.
2002:
U.S. Rep. Tom Osborne, R-Neb., introduces legislation to rein in
sports agents
*
* Wayback Machine link – may take several seconds to load