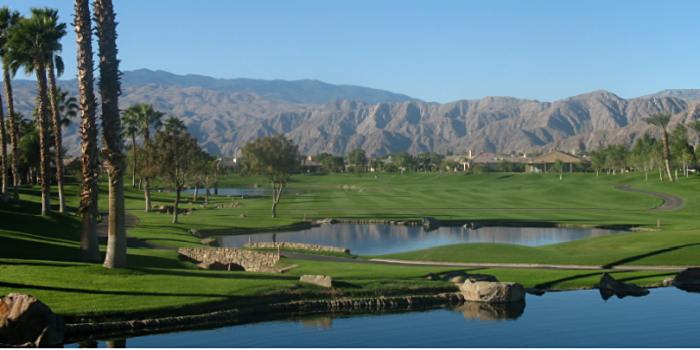 Nebraska Classic Golf Tournament
A golf tournament held in the Palm Springs area every February for 39 consecutive years. Come join us!

The Nebraska Classic started in 1974, here in the desert, as a gathering of friends with Nebraska ties. That gathering had a golf outing and a social aspect that continues to this day The event has been hosted by several clubs in the Coachella Valley over the years. Missions Lakes CC hosted the first of many in the early years. The tournament then moved to Rancho Mirage CC and Cathedral Canyon CC during the 90's. In 2003 the event moved to Woodhaven and then to Avondale which hosted the tournament in 2007, Heritage Palms began hosting in 2008.
So come "Husk Some Corn" with other Nebraska people and become a part of our annual outing. We are playing the Nebraska Classic golf tournament this season at Heritage Palms on President's Day weekend in 2013. So get a group together and sign up. We will organize groups for those who cannot get enough to form a foursome.
JOIN US FOR THE 40th NEBRASKA CLASSIC GOLF TOURNAMENT ON FEB. 17, 2014
We will be updating the web site with registration around December 15th, 2013. Save the date of Feb. 17th, 2014 for a great weekend of golf and fun with fellow Husker fans in the desert.
Here are the 2013 pictures and results.

Your tournament hosts are Ray & Karen Shaw, Russ & Cheryle Clark, Ron Moyer & Maureen Moyer and David & Donna Max. Contact us by phone at 714-343-6579 or 760-834-8190 or at this email.