Official recap
Nebraska scored 21 points in the first quarter and coasted to a 35-10 win over Minnesota of the Big Ten.

A crowd of 52,287 watched the powerful Cornhuskers score on seven long drives and pile up over 400 yards of offense.

Johnny Rodgers got the Huskers rolling with a six-yard run in the first quarter to cap a 77-yard drive, but Ernie Cook's 45-yard run pulled Minnesota even, 7-7, with 7:51 gone in the quarter.


Ingles

Nebraska stormed back to march 80 yards in 11 plays, with Jeff Kinney going the last two yards, to retake the lead and the Huskers made it 21-7 at the quarter when Guy Ingles took a 14-yard pass from Joe Orduna.

The Huskers drove 60 yards in 10 plays to score in the third quarter and marched 59 yards in 16 plays for a fourth quarter score. It was Nebraska's sixth straight win over Minnesota and ran Bob Devaney's mastery over the Big Ten to 9-0.

H'MAX NOTES: Nebraska's three TDs in the first quarter came against a 23-mph wind. ... The Huskers' third TD drive was set up by Joe Blahak's recovery of a fumbled kickoff by Minnesota on the Gophers' 34.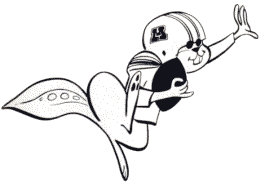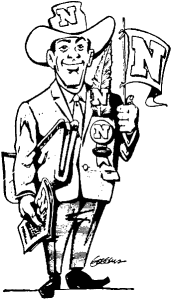 Nebraska 35
Minnesota 10
Oct. 3, 1970
Minneapolis, MN
Nebraska    21   7   0   7 — 35
Minnesota    7   3   0   0 — 10

First Quarter
NEB — Johnny Rodgers 6 run (Paul Rogers kick), 10:39
MIN — Ernie Cook 45 run (Louis Clare kick), 7:09
NEB — Jeff Kinney 2 run (Rogers kick), 2:38
NEB — Guy Ingles 14 pass from Joe Orduna  
      (Rogers kick), 1:50
Second Quarter
MIN — Clare 35 field goal (9:23)
Third Quarter
NEB — Jerry Tagge 1 run (Rogers kick), 5:22
Fourth Quarter
NEB — Ingles 3 pass from Tagge (Rogers kick), 13:16

                        NU     MIN
First Downs ........... 27      14
Rushing, Net ......... 240     196
Passing, Net ......... 166      74
 Att-Comp-Int .... 29-16-1  18-8-3
Total Offense ........ 406     270
Punts-average ....... 4-25    4-36
Fumbles lost ........... 1       2
Yards penalized ....... 25      58

LEADING NU RUSHERS: Jeff Kinney 93; Joe Orduna 70.

LEADING NU PASSER: Jerry Tagge 12 for 21 — 148 yds.

 NU BACK OF GAME
  Jeff Kinney: Carried 21 times for 93 yards, one TD.

	

 NU LINEMAN OF GAME
  Bob Newton: Led Nebraska line which opened holes
  for NU backs to net 240 yards rushing and 406 yards
  total offense.

Attendance: 52,287